ARTICLES FROM THE JUNE 2021 MAPLE LEAF:
PASTOR'S NOTES. Coming Back through COVID.
"My sisters and brothers, if anyone is detected in a transgression, you who have received the Spirit should restore such a one in a spirit of gentleness. Take care that you yourselves are not tempted. Bear one another's burdens, and in this way you will fulfill the law of Christ. For if those who are nothing think they are something, they deceive themselves. All must test their own work; then that work, rather than their neighbor's work, will become a cause for pride. For all must carry their own loads."
Galatians 6:1-5 (NRSV)
With the points made in this scripture:
that we are charged to bear each other's burdens,

but with a spirit of gentleness (I assume having patience with others is a big part of that),

and understand that in the end each of us has to make our own decisions and way in life,
this is my take on our COVID situation right now:
SUMMARY.
Vaccinated people are no longer significantly at risk for COVID in any setting for the time being. There will likely be a booster shot needed in a few months to a year, but for now, by most people's standards, the risk is minimal.
If you have not been vaccinated, you have a much higher risk for COVID, though that risk continues to shrink. But now it is on you to decide how much risk you are willing to take.
I believe that this is the gist of what health leaders at the national and state level are trying to say. This appears to be the idea behind the loosening of health orders, and we can expect further relaxing down the road unless the hospitals become overwhelmed with COVID patients.
FURTHER POINTS TO CONSIDER.
TO ALL OF YOU, if you see a person wearing a mask (when it is not required), there are three reasons why this might be:
They have been vaccinated and are working on outdated information;

They are unvaccinated and are protecting other unvaccinated persons around them, and to a lesser degree, improving their own protection;

They have discovered with their allergies or other health conditions, that the mask helps them.
So consider this before assuming why someone is wearing a mask.
TO THOSE UNVACCINATED, there are plenty of people who are telling you what you should be doing, sometimes out of concern, sometimes out of confusion. Be patient with the rest of us. I understand that there might be a variety of health and other reasons why you are not getting vaccinated.
On the one hand, as a church where the majority of people have been vaccinated, we can honestly say that you are safer in church with us than in most other public places. On the other hand, you have to determine how much risk you are willing to take. You can lower your level of risk by doing one or more of these things (in order of effectiveness):
getting vaccinated (if this is an option for you)

continuing to minimize the amount of time in public indoor spaces,

continuing to practice safe distancing,

continuing to wear a mask,

continuing to wash hands and sanitize touched surfaces.
TO THOSE VACCINATED, you might be one who still feels unsafe. We don't want to minimize this; you have many reasons beyond COVID to be concerned about your safety, and we want you to feel as safe as we are able. Any suggestions you can make that would help you feel safer are welcome. However, regarding COVID, the best information we have at this point suggests that there are far riskier things out there for you today.
On the other hand, you might be impatient with family and friends who are not getting vaccinated. Unfortunately we cannot make their decisions for them. It is they who are at higher risk, and they have to decide how much risk they will assume in their lives. The best tools we have for influencing others are listening and communicating love. After we do that, our opinion will bear more weight in their lives.
With all of this in mind, at Maple Street we will cautiously, over time, remove some of the safety measures we have been taking in the last year. We expect to make more mistakes along the way, but we pray that all that we do is in a spirit of gentleness and patience, and respecting our individual freedom of choice. And I pray that this is all done in obedience to the Lord Who loves us all and gave everything for us.
So the task for us is to find that balance in our relationships. This is after all what LOVE is: a desire for us to be the best we can be, but a willingness to go to the cross for us regardless. Just a thought.
Yours in Christ,
***********************************************************

Our on-going mission to provide canned goods and household items for OUT OF DARKNESS has started up again. You can drop items off at Joyce Melick's or bring them to the church. There is a bottom shelf in the pantry to the right as you walk in from the kitchen for the items. Thank you for your donations.
***************************************************************

PILL BOTTLE COLLECTION​​​​​​​
We are collecting label-free used pill bottles. You have heard about this project from John Morrison. These bottles are being collected, as a service project, by the Tarhe Lions and shipped to medical sites in disadvantaged countries. They are used to distribute medication to patients. You may deposit your old bottles with caps attached in the marked brown can, in the work room, anytime you are at church. (Be sure to remove all labels.)
Thank you,
Curt Kruse for Tarhe Lions
​​​​​​​**************************************************************
FROM THE RE-OPENING TASK FORCE:
The Worship Committee in conjunction with the Task Force announces effective immediately, Maple Street Church will follow the CDC and Ohio Dep't of Health guidelines, which allows those who have been vaccinated to stop wearing masks. Under the CDC's new guidance, those who have not been vaccinated should still wear a mask and socially distance.
While all pews are now open, we still strongly recommend that those who have not been vaccinated wear a mask and social distance. At this time, offering "buckets" will still be placed in the narthex and communion will still be done using the individual disposable cups/wafers. We will still be taking pictures for attendance purposes. The church will now be open for Sunday School if the classes desire to meet in person.
We will be continuing on-line services for those who prefer that.
We look forward to "seeing" everyone's smiling faces! Becky
**********************************************************************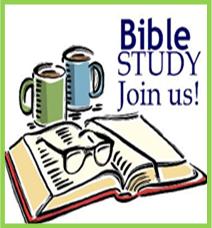 S.O.S. Bible Study Begins Meeting at Church on May 6
The group formerly known as the S.O.S. Sunday School Class is now the S.O.S. Bible Study Group. We have been meeting on Zoom all during the pandemic at 1:00 on Thursdays. We will continue on Thursdays at 1:00 for the time being, and our first in-person class will be at the church on May 6, at 1:00. We may be able to continue using Zoom, too, if there is interest. And we will be starting a new study book by Billy Graham, The Journey: How to Live by Faith in an Uncertain World, available through the library or on Amazon (new or used). We'd love to have more participants! Exact location at church to be determined. Call Loretta Kruse for more information.
​​​​​​​**********************************************************

Laity Ring Resumes
The Laity Ring women's group has resumed its in-person meetings. The first meeting was held on April 20, at 1:00 at the church, where we re-organized. We decided to meet on the second Wednesday of each month at 1:00 pm, through August and then re-evaluate. Our next meeting will be a 1:00 on May 12, hosted by Dianne Combs. Please give her a call if you would like more information!
Our group does a lot of socializing, some eating, some praying and devotions, some service or missions-related projects, and generally a lot of caring for each other! We are a vaccinated bunch, so feel free to join in!
***************************************************************************
**********************************************************************
FREE STORE
The FREE STORE is open to shop on Wednesdays 10 am-11:30 am. Donations are accepted Wednesdays & Fridays 10-11:30. Currently, we are only accepting Clothing, Shoes, Household & Personal Care Items.

Masks are no longer required, however, we are still social distancing to ensure the safety of our clients and volunteers.
For the immediate future we will not be accepting donations of books, odds & ends, and toys.
We thank you for your support of this ministry. We could not do it without your generosity!
**********************************************************************************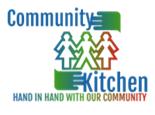 COMMUNITY KITCHEN
**********************************************************************​​​​​​​