ARTICLES FROM THE AUGUST 2020 MAPLE LEAF:
PASTOR'S NOTES
So then, putting away falsehood, let all of us speak the truth to our neighbors, for we are members of one another… Let no evil talk come out of your mouths, but only what is useful for building up, as there is need, so that your words may give grace to those who hear… Put away from you all bitterness and wrath and anger and wrangling and slander, together with all malice, and be kind to one another, tenderhearted, forgiving one another, as God in Christ has forgiven you. Therefore be imitators of God, as beloved children, and live in love, as Christ loved us and gave himself up for us, a fragrant offering and sacrifice to God. -Ephesians 4:25, 29, 31-32, 5:1-2
What kind of church does Maple Street want to be? What kind of church does our community need Maple Street to be? These are key questions for our future (and present) as a church. While every church has the instructions above (among other directions in the Bible), each church has its own kind of personality, and no two are exactly alike. You might hear people talk about a group's DNA or their core values. Like other groups, Maple Street has a unique blend of traits that make it different from others.
But it is one thing to recognize the current personality of the church. A more important issue is our goal as a Christian group. What do we want to be? How do we want to be known? It is probably obvious to you who know Maple Street that we are not everything we want to be. Every church could look at the verses above and other Bible verses and see that we still have a ways to go to be the church we want to be (what God wants us to be).
So how do we start focusing on what we are to do? I have suggested that we can begin by looking at the community outside of the church, especially the younger generations who are less and less involved with church life. The book unChristian (published in 2007) studied persons outside of the church and found that outsiders typically see the Christian church as hypocritical, insincere, anti-homosexual, sheltered, too political, and judgmental. Some of these impressions are unfair; and many people assume things about this church because of their experience in other churches. Still, this is the reality of what people outside the church believe, and so it makes sense that a starting point for us is to be intentional about being different.
With this in mind, a few of us have come up with this list of Maple Street core values. Remember, some of these we already do well, but this is our list of what we want to grow to become. Also, this is a draft… we can add statements to the list and we can rewrite some if we come up with a better way to say it. But for now, I want to commend these to you for your prayerful consideration. Does this describe what you believe that Jesus wants from Maple Street?
************************************************ Christians are typically seen (rightly or wrongly) by people outside of the church as hypocritical, insincere, anti-homosexual, sheltered, too political, and judgmental.
Admittedly, there are Christians for whom some or more of these perceptions are accurate. In contrast, Maple Street aspires to be a church known by these values:
1. Maple Street people seek to be transparent about their flaws, and act first, talk second.
2. Maple Street people are nonjudgmental listeners who don't expect to fix anyone—God and the individual have to do that.
3. Maple Street people show compassion and love to all people, regardless of their lifestyle.
4. Maple Street people are engaged, informed, and offer sophisticated responses to the issues people face.
5. Maple Street people respect people, think Biblically, and look to find solutions to complex issues.
6. Maple Street people find the good in others, and see their potential to be Christ-followers.
************************************************
I am your pastor (at least today), but here I think "pester" might be a better term. I believe that this church is ahead of many others in making these statements a reality. I also believe that part of my job is to keep reminding you of this until we really become the church that God wants us to be. I look forward to being that kind of pest.
Yours in Christ,
***********************************************************

OUT OF DARKNESS has recently reopened the halfway house in Fairfield County. The food/non-perishable items collection will resume on the third Sunday in August. Items can be dropped off at the home of Joyce Melick, or left in the church mailroom.
YOUTH FOR CHRIST —- "Be the Story" virtual event will be held at Maple Street Church (all safety procedures will be used) on Sept. 9 from 7 to 8 pm. We will receive updates and hear testimonies of lives impacted by the various ministries at COYFC.
Featured ministries include: City Life East, City Life West, Campus Life, Juvenile Justice Ministries, Gracehaven, Wellspring Counseling and Deaf Teen Quest.
A "free will" offering will be taken with all proceeds going to COYFC. Please mark your calendar and RSVP by Sept. 1 to Joyce 614-204-7808 or Kaye 330-720-5342. Tell your family and friends — Help to make this a BIG success!!
RAISING CANE'S CHICKEN FINGERS Drive-thru Fundraiser will be held on Sept. 20 from 12 pm to close. More information and tickets in the September Maple Leaf.
And do not forget to do good and to share with others, for with such sacrifices God is pleased. - Hebrews 13:16
Kaye Russo
​​​​​​​**************************************************************
From the Worship Team:
Welcome Back to Public Worship
The Worship Committee and Trustees have formed a task force to work on all the details. We are following the Governor's mandates and the conference's recommendations.
We are all excited to be back together for worship, but nervous and uncomfortable at the same time. Pastor Kevin, AV team and music department have been doing live services online since May 24, but our first public service was June 14. In addition, we served communion in a safe manner on July 5 and intend to do so again on August 2.
The service is shortened; now it is 10:15-11:00.

We encourage you to bring your own MASK, BIBLE, and SEAT CUSHION.




Masks are required. We will have some available for those that do not have them. We understand there will be some who, due to health reasons, cannot tolerate wearing a mask.

Persons enter at one entrance: the ramp down on East Wheeling Street. Your temperature is taken; if you have a fever, you will be asked to be seated and we will try to determine if you need medical attention.

Then we take attendance, ask for prayer requests, and inform you that in the sanctuary you will be photographed. This is strictly for one purpose: in case someone near you is later found to be infected, you will be notified.

From the downstairs entry, you are free to go up the steps, or you can meet the elevator attendant (who will press the buttons) to go to the sanctuary.

In the sanctuary the available pews are marked. Available pews are about 10 feet apart, providing space for up to 22 families.




Offering buckets are at the sanctuary entrance- you can leave your offering before or after the service. There are no printed bulletins, or shared hymnals or Bibles. The order of the service is on the screen.




The worship leaders are masked, except when leading the service. Both the pulpit and lectern have plexiglas shields.

Since the enclosed space increases the risk, we have all doors open, all fans running, and we encourage persons to move outside as soon as possible and enjoy fellowship there after the service.




There is no coffee hour or refreshment time before or after the service.




There are currently no Sunday School classes in the building. There are classes that meet online. Call the office for more information.
Remember that this is new to all of us and we will have to make changes along the way. Please call with questions, concerns, or your ideas.
Becky Francis, Worship Chair
**********************************************************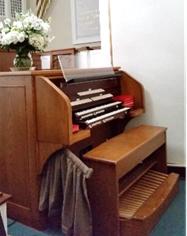 Organ Repair Completed
Good news! The organ repair has been completed and the total bill of $8,650 has been paid! Our "Coin Can" campaign has now finished with several more cans turned in July 19th, our officially designated finishing date. The total collected from these coin cans as of July 22 was $715.84. In addition, we just received a donation of stock designated for the organ repair fund from Larry Swaisgood, a former pastor of Maple Street UMC who is now retired. Larry has always been a beautiful singer and great music supporter. That stock will be sold and the proceeds will be here soon. A heartfelt "Thank You" note has been sent to Larry and Dee Swaisgood thanking them for their loving and generous donation.
If you have not returned your coin can yet, please return it as soon as possible. If you don't want to bring it to the church because of COVID-19 concerns, please call the church office at 740-687-6384, or Rick Combs, and arrangements will be made to pick up your can at your home.
Thank you for helping with this organ repair project and for your faithfulness to Maple Street UMC!
In His service,
The Finance Team ​​​​​​​
​​​​​​​*******************************************************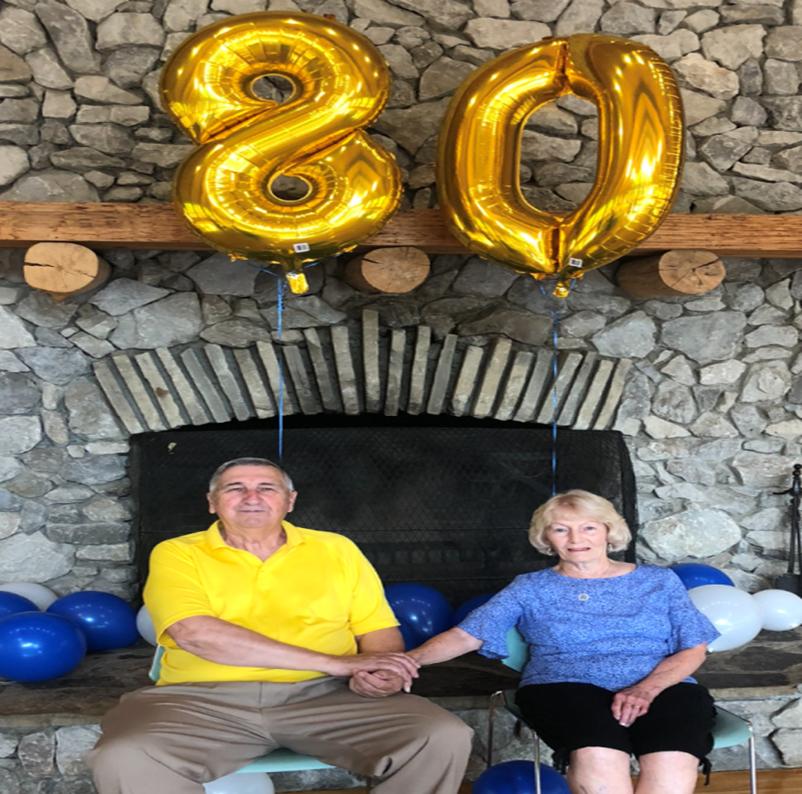 On Saturday, June 6, the family of Judy Haley hosted a surprise party to celebrate her 80th birthday. Guests came to the Alley Park Lodge to greet Judy and to wish her well. What a beautiful venue for a wonderful lady!
**************************************************************
AUGUST BIRTHDAYS and ANNIVERSARIES
4 Adcock, Marci
5 Mattox, Larry
13 Sherwood, Marion
14 Draper, Jim
17 Curtice, Emma Jean
17 Williams, Randy
20 Haning, Angie
23 Alspaugh, Becky
24 Gillotte, Barbara
25 Fairchild, Chris
28 Griffith, Urijah
30 Delong, Jerry
ANNIVERSARIES
4 Haley, Chuck & Judy (58)
5 Mattox, Larry & Shirley
11 Williams, Randy & Sandy
18 Wince, Nathan & Sandra
27 Brown, Ken & Barbara (59)
28 Kruse, Curtis & Loretta (54)
***********************************************************************************
SOS Class Meeting on Zoom
The SOS Sunday school Class is now meeting virtually every week! Our first meeting was on May 14, Thursday, at 2:00, with 16 participants. We are studying the books of Daniel and Esther, using Max Lucado's Life Lessons from Daniel and Esther. Most of us have figured out how to get connected with audio and video, or just by phone with audio only. The rest should soon have it mastered. Our teacher for the first two lessons is Loretta Kruse, and others will be teaching future lessons. We have figured out how to have our prayer board clearly visible to all with video, and how to post photos of Daniel from artwork. We will be happy when we can meet at church again, but in the meantime, we press forward to the goal - virtually. Not bad work for the old class! Dianne Combs
***************************************************************************
Kroger Community Rewards
Maple Street Church has received a check for $185.09 for the time period of February 1 thru April 30, 2020. There were forty-one households that participated.
If you are a member of the Kroger Community Rewards Program, you may have noticed that you do not see the name of our church listed at the bottom of your Kroger's receipt after your shopping expedition. I was concerned that we were no longer receiving monetary benefits from our grocery purchases. But, I received an email from the Kroger Company and they reduced the size of their receipts due to the increased volume of recent sales. Each of your Kroger purchases returns money to Maple Street UMC as long as you are signed up for the Rewards Program and you use your Kroger Shopper's Card.
To sign up for the rewards program: Go to Kroger.com. Scroll down to the bottom of the page. Under COMMUNITY, you will find Kroger Community Rewards and click on this link and follow instructions. Our organization name: MAPLE STREET UNITED METHODIST CHURCH. Our number: FV905
***************************************************************************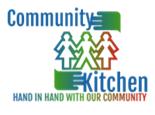 COMMUNITY KITCHEN
Thanks to those church members and friends who re-supplied our stock of powdered drink mixes during the Kroger sale.
There has been a steady stream of 30-35 persons for lunch each Wednesday and Friday throughout this pandemic period. Many other opportunities for food, shelter, and fellowship have been closed.
Fairfield Foundation has just announced that Community Kitchen will be receiving a generous grant of Covid monies to help defray costs.
We are expecting delivery soon of 500 masks and 6 each 1.5 liter bottles of hand sanitizer at no cost through Mid Ohio Food Collective.
Below are a few stories or comments from our Guests and Volunteers.
I just wanted to show my appreciation the best way I knew how; you guys have continued to hold your heads up high and warmly serve us all throughout this awful pandemic outbreak. Each and every one of you reminds me that though times can get rough we can make it through if we allow ourselves to carry a smile that someone else once lended us when we were down ... again thank you.
This place has saved me! I didn't know what I was going to do or how I was going to manage before being a part of the team here.
I can rest safely!
Thank you for checking on me. It means so much that you remembered me and asked to make sure I'm ok.
Thank you for giving us a place to come in and use the bathroom!
You guys are so welcoming.
You don't only fill our cups with coffee, your smile fills us with a joy within, our hearts with a welcome.
Thank you for caring about us!
Wow these meals are awesome.
Thank you for being open on Fridays now.
I'm so glad we have a place we can go and be inside!
You guys have been amazing. Thank you for doing what you do.
I didn't know how I was going to feed my family. Thank you for packing me a box of food to take. It means so much! Thank you! Thank you!
These are just a sample of the comments we have heard over the last couple months. Stay tuned over the next couple months for more stories and pictures!
***********************************************************
FREE STORE
The tentative reopening date for the Free Store is September 15th. We may try to open on a different day instead of Wednesdays which will help with the safe distancing practice with the guests of the Community Kitchen.
**********************************************************************************
Laity Ring – You are invited to join the Laity Ring in their "Zoom" meetings. They are on-line on Wednesday evenings at 7:30 pm. You may also call in and listen. Please call Dianne Combs for instructions.
***************************************************************************
The Community Projects Team sponsored our first Pet Blessing on Saturday, July 18, from 2-4 pm. Unfortunately, the heat prevented a number of persons and their pets from participating, but those who did make it encourage us to do it again.
Our annual Block Party is scheduled for September 26 from 1-6 pm. This may be modified, as we learn what kind of safety measures we will need to take.
**************************************************************************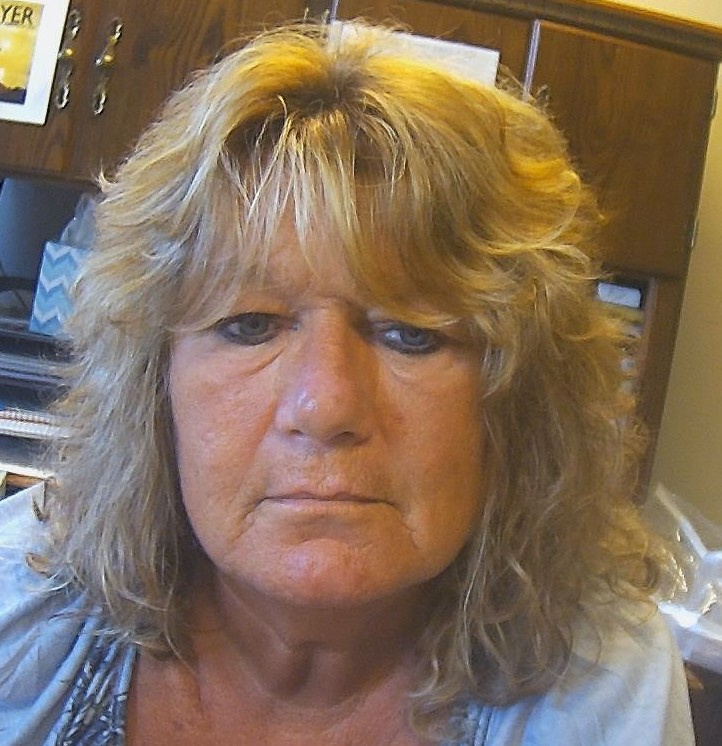 Introducing Our New Office Manager
We would like to introduce and welcome Martine Tavakoli to our church family, as our new office manager.
Martine graduated from LHS and has moved back after completing her college education (American University), and living in the DC area during the last 40 years.
She has returned to our area to help care for her mother & is grateful for the time she now has to spend with her.
Martine has 2 grown daughters still living in the DC area, one of which has recently become engaged, and Martine is looking forward to helping with wedding plans.
FUN FACTS ABOUT MARTINE
INTERESTS:
Golf; Gardening; Reading—Thrillers or Romance; Football—Crimson Tide & Washington (not an OSU fan, but we hired her anyway); Relaxing in a pool; Loves Dogs—Does not currently have one of her own (would like a Great Dane)
FAVORITE THINGS:
Vacation Spot— Puerto Rico
Volunteer Job—Working in a huge kitchen in DC to feed the homeless
Restaurant—One with good Mexican Food
Dessert—Tiramisu or Crème Brûlée
****************************************************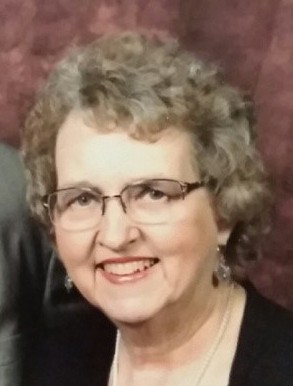 Farewell! I have thoroughly enjoyed my time at Maple Street. I firmly believe that God lead me here back in September 2014. I have been so blessed to have met, worked, and shared so much with all of you. Maple Street is my second church home.
I realize (and I have tried to resist) that I'm getting older and with Nate retiring, we need more time to spend with family, our music, and each other. In my younger years, I played some violin and so have started taking lessons. I just had my mother's 100 year old violin restored. I'll never play as well as she but I can enjoy each moment and memory.
I love these lyrics from a song performed by Whitney Houston: Give me one moment in time when I'm more than I thought I could be. When all of my dreams are a heartbeat away and the answers are all up to me (mostly God). Give me one moment in time when I'm racing with destiny. Then in that one moment of time, I will feel, I will feel eternity. You're a winner for a lifetime if you seize that one moment in time. Make it shine.
Farewell Maple Street but you will never be forgotten. Peace, comfort, and strength as you walk hand in hand with God! I know you will take each moment in time and make the "son"shine!
Sandy Wince