Welcome in the name of our Lord Jesus Christ to the MAPLE STREET CHURCH page.
*************************************************************
WHAT'S HAPPENING WITH THE CHURCH...
​​​​​​​WORSHIP SERVICES
are Sunday Mornings at 10:15. We are taking many safety precautions (See "in-Person Worship Guidelines" on the left column of this page), and so far we not spread the virus during a worship service. Still if you have any concerns for safety you are encouraged to connect online through the Facebook link above on the right column, or as the service is added to the links on the right.
For SUNDAY SCHOOL and other CLASSES, contact the church office for schedule and details.
The FREE STORE is open on Wednesdays 10-11:30 am, primarily by appointment. We recommend that you call ahead (740) 687-6384 to be assured that you will be able to shop. For donations, likewise, please call ahead. We are only receiving CLOTHES, SHOES, and HOUSEHOLD ITEMS. We can suggest other locations if you have other items to donate.
The SCOUTS (Boy Scout Troop 106 & Cub Scout Pack 106) are not using the building at this time, but are planning a return to the building soon.
The REFUGE has resumed Orientations on Thursdays at 10 am. Call (614) 991-0131 for more information.
NARCOTICS ANONYMOUS have CANCELLED their meetings TUES-SAT at noon, due to the spike in covid cases. For emergencies, the Central Ohio Hope Line is (614) 252-1700.
The COMMUNITY KITCHEN is continuing to serve breakfast and lunch on Wednesdays and Fridays, as long as we can safely do so. Please see the link below to their Facebook page for updated information.
NOTE.
If you would like to receive email notices from the church, please send a message to office@maplestchurch.com.
**************************************************************
YOU can give to help all over the world from within your home through the UMCOR Covid-19 Response Fund
you can give online to this fund, and credit maple street by clicking the link, or you can send a check to the church and designate it "UMCOR Covid-19":
you can also give directly to maple street by clicking the donate button above, or use one of the other giving options further down this page.
**************************************************************
PRAYER CIRCUITS:
There are several half-hour call-in prayer meetings that are going on many days. If you would like to call-in to one, please call the church number and our Office Manager will be glad to schedule you.
call-in number is 224-501-3412
when it asks for an access code, press 983 206 765
or you can log in with your smartphone, tablet, laptop, or desktop pc (with a microphone):
https://www.gotomeet.me/MapleStreet1
(it might take a couple minutes to set up the app)
Schedule of Prayer Circuits
This is the typical schedule going forward. Please call to schedule a time and to confirm that the time is available this week:
THURSDAYS 11:30 AM, 5:30 PM, 7:30 PM
**************************************************************

**************************************************************

as told in the Hebrew Bible
**************************************************************
IN-HOUSE WORSHIP GUIDELINES
The service is shortened; now it is 10:15-11:00.

Masks are required. We will have some available for those that do not have them. We understand there will be some who, due to health reasons, cannot tolerate wearing a mask.

Persons enter at one entrance: the ramp down on East Wheeling Street. Your temperature is taken; if you have a fever, you will be asked to be seated and we will try to determine if you need medical attention.

Then we take attendance, ask for prayer requests, and inform you that in the sanctuary you will be photographed. This is strictly for one purpose: in case someone near you is later found to be infected, you will be notified.

From the downstairs entry, you are free to go up the steps, or you can meet the elevator attendant (who will press the buttons) to go to the sanctuary.

In the sanctuary the available pews are marked. Available pews are about 6 feet apart, providing space for up to 30 families.

Offering buckets are at the sanctuary entrance- you can leave your offering before or after the service. There are no printed bulletins. You may use the hymnals or Bibles that are in the pews, but do not pass them to others. The order of the service is on the screen.

The worship leaders are masked, except when leading the service. Both the pulpit and lectern have plexiglas shields.

Since the enclosed space increases the risk, we have all doors open, all fans running, and we encourage persons to move outside as soon as possible and enjoy fellowship there after the service.

To encourage people to move out of the building after the service, the Pastor will exit, prop open the exit doors, and the ushers will dismiss people by rows.

Once outside, CDC says masks are not required unless you are unable to keep a safe distance. However, if you engage in conversation with another you will tend to move closer. So we encourage you to wear your mask outside if persons near to you Wear theirs.

There is no coffee hour or refreshment time before or after the service.

Sunday School Classes are meeting online and are beginning to return to the building. Contact the office for more information.
Remember that this is new to all of us and we will have to make changes along the way. Please call with questions, concerns, or your ideas.
DAILY GUIDE for Living and Ministry THESE DAYS (a Prioritized List)
or "How YOU can do vital Christian ministry even if you are home alone"
PERSONAL PRIVATE CARE- do all of these daily
Sleep
Diet
Exercise
Hygiene
Prayer
Scripture Reading
Stress Relief
1)  Phone Calls
This is the primary ministry for all of us who are in quarantine or semi-quarantine. We recommend at least 2 calls (more, if you are able) to family and friends per day, and at least 2 calls to persons outside your normal circles. These other calls would include: friends of friends, persons from the Church directory, work associates, and neighbors. Don't forget to leave voicemails; a message as simple as "I called because I was thinking about you and I care" can brighten anyone's day.
2)  Outdoor Meeting/ Walking together
This has moved up to #2 on our list because it is so vitally important to meet person-to-person and get outdoors. Recent studies suggest that meeting outside without a mask (while at least 6 feet apart) is up 19 times safer than meeting indoors in a closed space with a mask. At Maple Street, we are encouraging people to meet whenever possible outdoors.
3)  Group Calls
At Maple Street, we have regular call-in meetings (see the schedule above), and we encourage you to host your own (we can help you get started). The essential elements: PRAYER, SCRIPTURE, and Personal SHARING. These are fundamental to any Christian group meeting.
4)  Video Chat
If you have the capability,you can do videocalls. Many people can do this and do not realize it. Two smartphones can do this, sometimes simply by tapping on the camera during a phone call, sometimes with an added app. Having the ability to see each other as well as hear will become more important as the situation continues.
5)  Private Notes
Your social media accounts allow for general posts to be shared to many people, but they also allow for private posts. Also you can send emails and text messages. Each of these is more valuable than the posts to many (those are #10 on the list) because it allows the individual, personal touch that all of us need.
6)  Letter Writing
It is easy to underestimate the power of letters in our digital age. But at the time of this writing, the old-fashioned mail still works. You might consider that some time from now, when we are again able to visit people in their homes, you will see on mantles and taped to walls some of the letters that people received during these tough times. Some of those will be kept for a lifetime.
7)  Drive-by
This one might seem a little silly. We are not advocating taking extra trips outside or in a car. But if you are out walking or in a car, take advantage of the situation. Go a little bit out of your way to call someone, let them know you are outside and have them come to their window and to the front door and wave to each other. This will encourage us to remember that there are real people behind the telephone voices and computer screens.

8)  FOLLOW-UP to 1-7:  MEETING NEEDS
If you are doing any of the Primary Ministry Tasks, you will find unmet needs- needs for supplies, medical attention, or advocacy. So you then have the task of meeting the need if you can, or passing along the requests to others who can help. There are works of service ongoing throughout the community, including Maple Street's Community Kitchen. If you are able, there are ways that you can volunteer, but if not, you can still provide invaluable help by passing along needs that you encounter during your personal contacts.

9)  Offering
Yes, the offering! Even now, giving is a vital part of our personal spiritual growth. You are probably aware that while the church building is not being used as before, and while staff are working in different ways, there are those ongoing church expenses. But along with these are the expenses related to our communications, as well as the wider work of the church.

As a United Methodist congregation, a percentage of all general giving is sent out to fund ministry all over the world. Sunday, March 22, was to be UMCOR Sunday, where we were taking a special offering toward the United Methodist Committee on Relief, which is our primary world mission and disaster response ministry. So your giving both to the general ministry of the church and what you specify to UMCOR will help extend YOUR response to help people worldwide affected by this crisis.

Consider the options at the bottom of this page for giving to the ministry of the church even though you cannot do it in person.

10)  Worship Service- Online or Drive-in
For those of us who are pastors and regular church attenders, an online worship service may seem like a high priority spiritual task. However, remembering the basic three: prayer, scripture, and personal sharing, it lacks a bit on the sharing part. So, while these services have great value, they are secondary to the personal and group contacts. Nonetheless, they can enhance your personal prayer and Bible reading times.
Maple Street began online services on May 24, and resumed public worship on June 14. These services have been well received, and we (the leaders) have enjoyed doing them. However, we have tried to keep the in-house time short, and the weather has made outdoor interaction afterward difficult. So there is still a need for interaction and sharing to be fulfilled in other ways.
11)  Social Posts (like this one)
Finally, there are the inspiring posts that we receive and pass along, as well as the general posts on webpages such as this one. Obviously, if we thought these posts had no value, we would not have bothered. But by placing it as #10 in the order, we remind ourselves that this communication does not replace, but adds to the primary communications above.

Remember the basics: PRAYER, SCRIPTURE, SHARING. With this GOD builds His Church.
*****************************************************************************************************************************
CHURCH INFORMATION:
MAPLE STREET CHURCH
ADDRESS: 438 E Wheeling St, Lancaster, OH 43130-3820
PHONE: (740) 687-6384
office@maplestchurch.com
PASTOR: Kevin M Chambers (614) 580-5189
pastor@maplestchurch.com
WORSHIP: Sundays 10:15 a.m.
SUNDAY SCHOOL (all ages) Sundays 9:00 a.m. (postponed due to COVID-19)
CHURCH FACEBOOK PAGE PUBLIC GROUP PAGE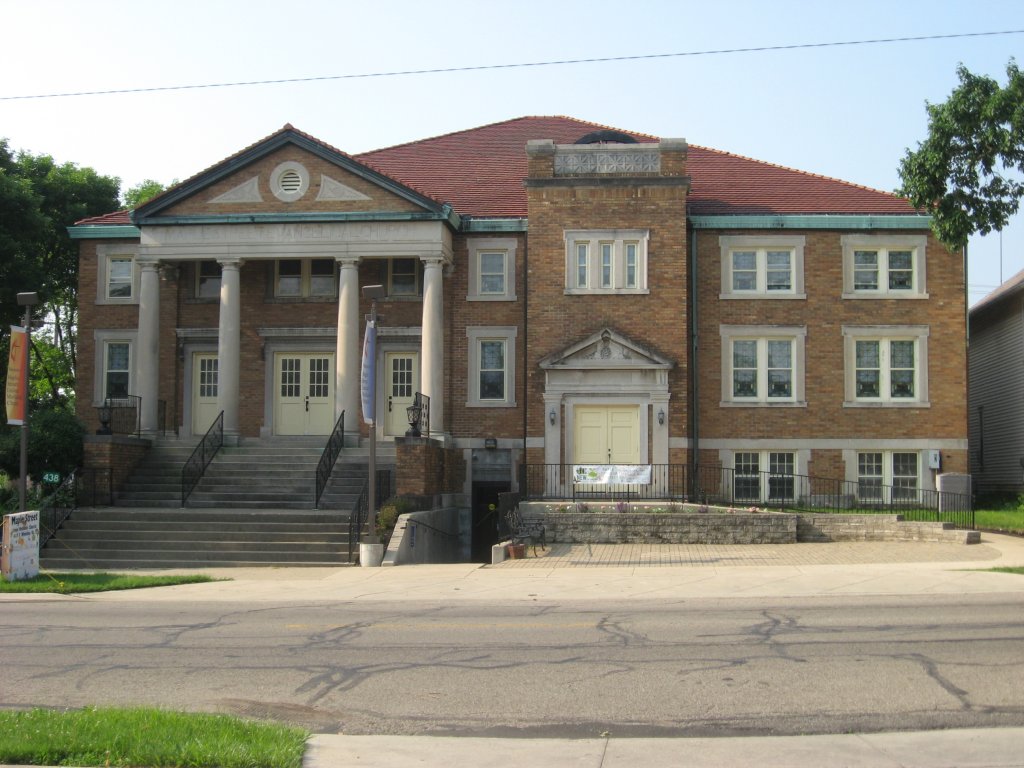 MINISTRIES:
---Wednesdays 10-11:30 am, except on holiday weeks.
Maple St UMC Community Kitchen
---Free lunch, Wednesdays and Fridays 12 noon.
NA Groups: Tuesday, Wednesday, Thursday, Friday, Saturday 12-1 pm; currently in-person meetings are suspended; call the Central Ohio Help Line at (614) 252-1700.
The REFUGE Ohio: Orientation Thursdays 10 am; or call 614-991-0131
GIVING OPTIONS:
--ONLINE BILL PAYMENT.
We encourage you to check first with your bank to see if online bill payment is a service they offer- for some banks, it is free! That means not only will they write the check for you, but they will mail it (and cover the postage) if needed. So you can schedule a donation to the church through your bank's website.
--AUTOMATIC DEDUCTION FROM YOUR ACCOUNT.
You can arrange to have a set amount automatically taken out of your checking or savings account on a regular basis. Some paperwork needs to be filed for this. To do this, send a message to offering@maplestchurch.com.
--MAILING DONATIONS.
You may also send a check through regular mail. Always make sure to mark if it is designated for a specific purpose; otherwise, we will use it where it is most needed.
--DONATE QUICKLY ONLINE!
You can make donations with your bank account, credit card, or PayPal by clicking on the link below: